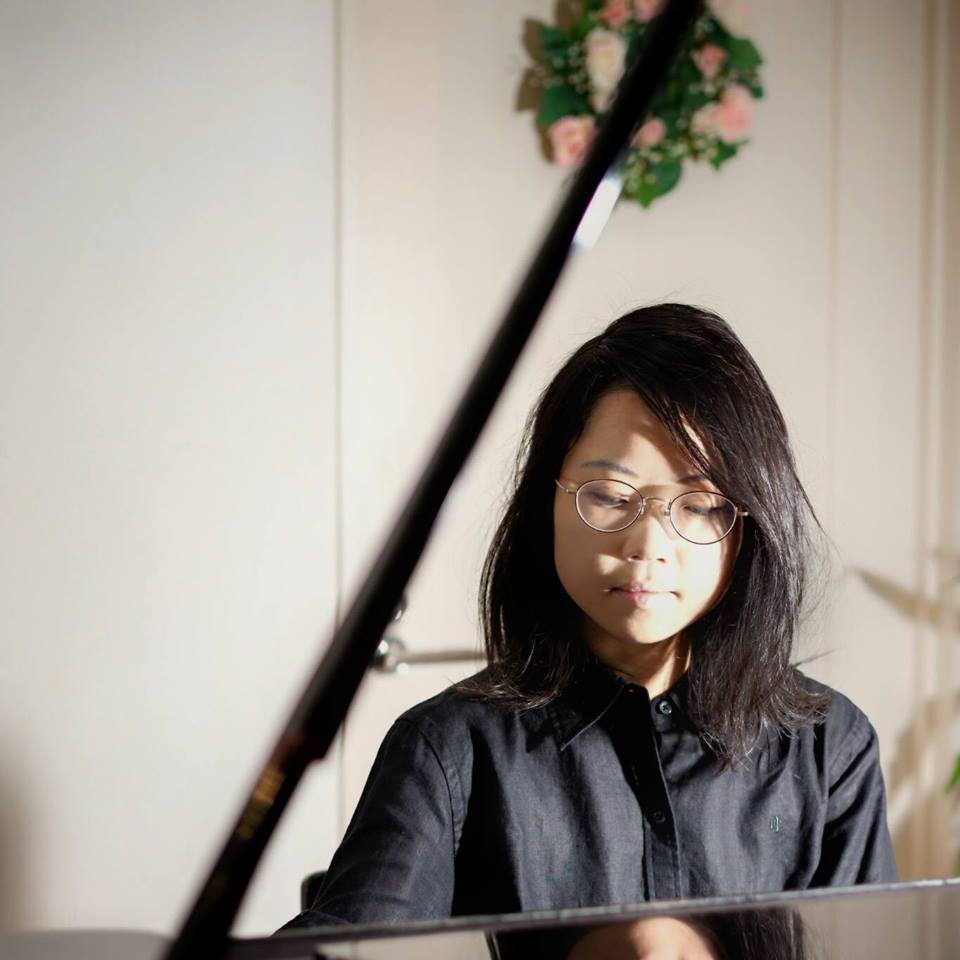 助川 舞 (Mai Sukegawa)
Mai Sukegawa was born in Hokkaido, Japan in 1990.
From childhood, she has been playing the violin and piano, and composition since 2003. Her composition teachers include Satoshi Minami, Teruyuki Noda, Akio Yasuraoka, Ichiro Nodaira and Teruaki Suzuki.
She graduated from Tokyo University of the Arts in 2013, for B.A. in Composition, and is now studying the art of electronic music and sounds at the Institute of Sonology, Royal Conservatory in the Hague.
Her "Sabishiki Michi" for Alto and Harp has won the 2nd prize of the 19th SOGAKUDO Japan Song Competition (2012).
As a chamber music concert organizer, she has hosted several concerts featuring all new works by composers from "Snow Regions" in Japan.
Her current interests include the potential of incorporating interactive digital arts using dancers and or projectors.
In addition to contemporary art music, she is also active as an arranger of popular music and video game music, performer and instructor of the violin, instructor of music theory and composition, and musical engraver.
Activities
■2018
"Designed Reminiscence 18-DH" for video and 8ch sound was premiered
Sonology Discussion Concert 2
"Rill of Recollection" for the wave field synthesis was premiered
WFS Festival 2018
"Shiki – Sho" for video and 2ch sound was premiered
CASS Concert
"Shiki – Soku α" for video and 2ch sound was premiered
Sonology Discussion Concert 4
■2017
"Opalescent Mist" for piano and electronics was premiered
Sonology Discussion Concert 2
"Hibiki no Niwa II (Garden of Resonance II)" for 5 bassoons was premiered
Ensemble Spherable Concert
"Fractured Arabesque II" for solo violin was premiered
New works concert by composers from "Snow Region", vol.4
■2016
"Stars Weave the Expansive Sea" (revised version) for orchestra was premiered
Orchestra Ensemble Free Concert No.23
"Monochrome Ivy" for flute, bassoon and piano was premiered
New works concert by composers from "Snow Region", vol.3
■2015
"Stars Weave the Expansive Sea" for orchestra was premiered
Orchestra Ensemble Free EAST Concert No.3
"Thread of Life" for cello and piano was performed
Daisuke Kitaguchi Cello Recital
"Puzzled Ring" for solo piano and "Until the Day Wheels Cease Rolling" for flute, violin, voice(soprano) and piano were premiered
New works concert by composers from "Snow Region", vol.2
■2014
Chamber works such as "Fractured Arabesque" for solo violin, "While only the Sky had Lights" for violin and piano, were premiered/performed
New works concert by composers from "Snow Region", vol.1
■2012
"Sabishiki Michi" for Alto and Harp won the 2nd prize of the 19th SOGAKUDO Japan Song Competition
(Last Updated; 11 Jan. 2019)